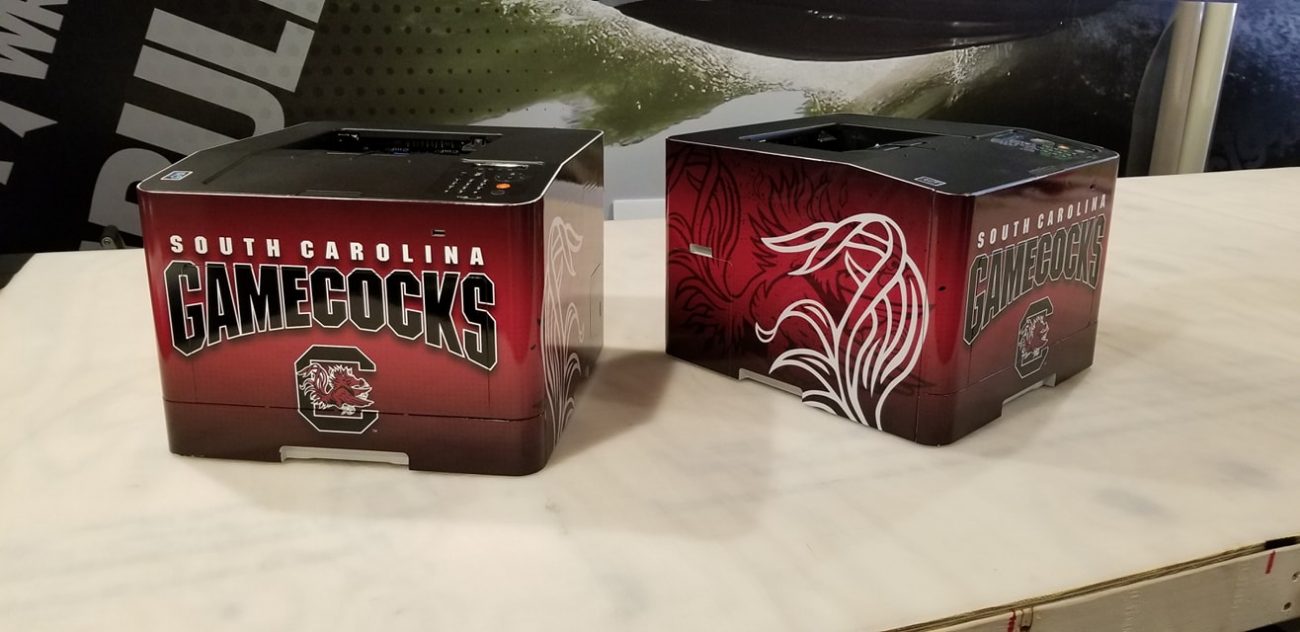 Wrapabull can produce a variety of promotional products and wraps. First, we can wrap just about anything. Residential and office walls, printers, dance floors, prosthetic appendages. You name it we can probably wrap it or put graphics on it. We like a challenge and try to bring any idea to reality.
Promotional items like business cards, flyers, branded koozies, pens, stress balls – the list goes on and on. We can provide all of these for giveaways at events and trade shows. Banners and backdrops for events and trade shows are right up our alley as well. Need a branded tent – we ask how big? Tents from a 10'x10′ up to whatever size you need, WRAPABULL can help with that project as well.
Call or stop by and we can help with whatever your needs are.